Water Treatment Equipment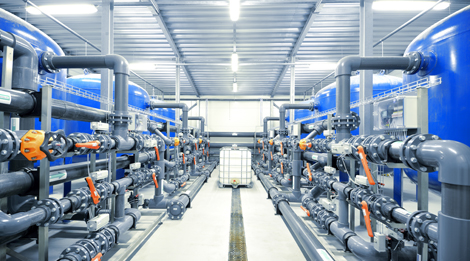 ZI-CHEM has recently expanded it's water treatment products and services – strengthening water treatment capabilities in the equipment design and engineering arena. This in addition to our already strong competencies in the water treatment chemicals products division will allow ZI-CHEM to offer an even greater degree of complete bespoke water treatment solutions to all existing and future customers.
From incoming raw water to wastewater treatment and recycling for industrial applications; our ZI-CHEM technical and engineering specialists can design, supply, install and commission the right package water treatment plant to implement the best solution for your requirements.
Package plants, also known as modular systems, take up less space and contain few moving parts. The result is an efficient, highly reliable and affordable potable water treatment plant or wastewater treatment plant with low maintenance and operating costs.
Some of the primary packages we can offer include:
High rate or conventional clarification plants
Media and mixed media filters
Ion exchange softeners
Ion exchange demin, polishers
Membrane filtration including MF, UF
Reverse osmosis (raw water, sea water, brackish water, recycling)
Containerised WTP
Biological treatment including aerobic, anaerobic, MBR
Sludge dewatering filter presses
Chemical storage, mixing and feed systems