Corrosion Protection
Programs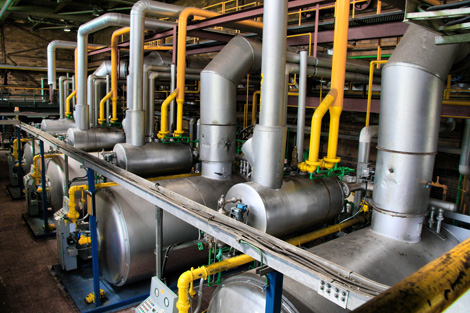 Effective corrosion protection programs can save significant costs to repair or replace equipment that is affected by corrosion.
Following is an overview of the steps taken to design and implement a comprehensive and effective corrosion protection program for water using systems including steam boiler systems, and cooling tower systems:
1- Plant Assessment
Study plant design, operation, and water chemistry.
Review historical results , including plant inspections.
Modelling to predict the potential for corrosion.
2- Program Design
Pre-treatment equipment: de-aerator, de-alkalization, RO, other.
Chemical type: Oxygen scavenger, metal passivator, filming, volatile, nonvolatile.
ROI study: Capital vs operational cost vs amount saved by reducing corrosion rate.
Program justification: Select program based on most attractive ROI.
3- Implementation
Pre-treatment equipment: Install & commission.
Chemical dosing equipment: Install & commission.
Chemical program: Initial dose and continuous dose.
KCP monitoring: Analyses of chemical residuals, water corrosion indices, dissolved oxygen
KPI monitoring: Corrosion rates by coupon, LP corrator.
Review: Actual vs target and make adjustment to chemical program if needed.