Edible Oils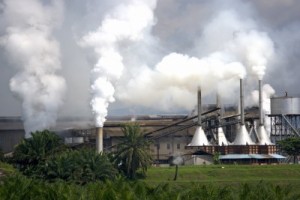 Edible oil processing plants can include palm oil, coconut oil and various other oil from crushed fruit or grain. The continuous operation of these mills is dependent on good water quality. Primarily steam is injected under pressure into autoclaves to facilitate extraction of the oil from the palm or other oil bearing fruit. Steam is also used in steam turbines to generate electricity for the mills, many of which are in remote locations away from the main power grid.
CPO processing plants also use steam turbines to generate power in addition to heat exchangers for heating at various stages of the process. Cooling water must also be applied to various pieces of equipment along the process.
In all cases, oil contamination in the steam condensate and return cooling water is one of the primary issues that must be addressed if the plant is to be managed effectively.
Some of the critical areas that must be focused on in order to ensure the reliable and efficient operation of the plant include:
Response to oil contamination in steam condensate to avoid upset to the boiler operation
Program to manage oil contamination in return cooling water
Slime control in heat exchangers and cooling towers of cooling systems
Suspended solids control in low velocity heat exchangers
Corrosion protection of cooling systems to maximize plant life & performance
Control steam purity from boilers to protect steam turbines
Management of boiler and steam to comply with regulatory requirements
Management of boiler feed water purity
The water management programs developed by ZI-CHEM are based on global technologies that have been applied in the field for many years and refined to optimize and enhance results. These are delivered by dedicated and experienced field service teams that are based close to or inside the plant site to ensure attentive support and rapid responses are provided, so that the objectives of the programs are achieved.